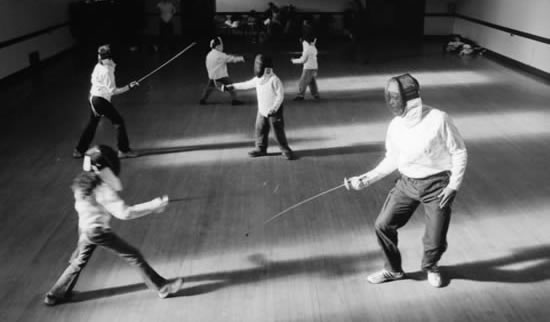 Take a look at the diferent sections in this fencing area of Blackburn Academy.
For current information about classes
visit our courses page
.
If you have any questions post them in the forum.
Fencing Gift Certificates are now available.
Buy as a gift for your friends or family members.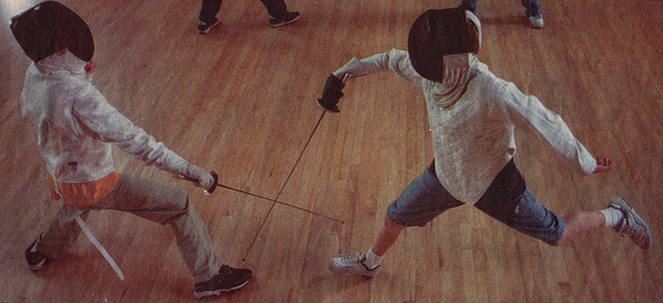 Come to Fencing for Kids.
Fly with a sword in your hand!
Find class times under courses in the sidebar links above, or click here.
First class is free. It's a lot of fun. Come with your friends.